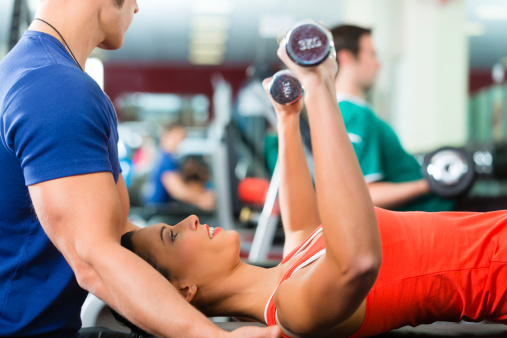 Personal Training
Don't go it alone!
Take the guesswork out of working out. Hire a personal trainer to prescribe a personalized exercise program. Hire a personal trainer to provide instruction on correct form and technique. Hire a trainer to measure your improvement and results. Hire a trainer to motivate you. Need any more reasons?
Read More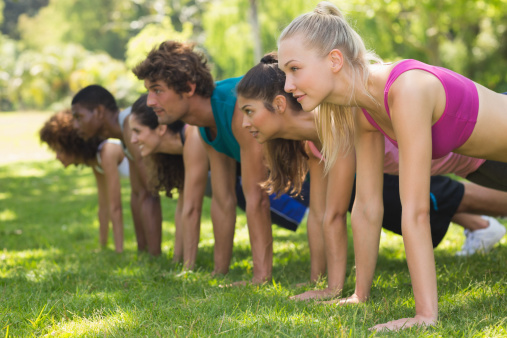 Programs
Pick a program that's perfect for you!
Does training on the beach sound good to you? How about cleansing your body of processed foods? Or, maybe a body blast to kick you into high gear? Well, we've got all of those types of programs.
Read More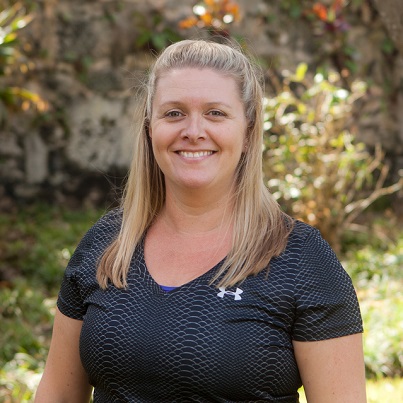 Sam Pardoe
Group X and Personal Trainer
292-8357
[email protected]
Credentials:
Personal Training Certification
Pilates Reformer & Mat Instructor
Group Cycle
Body Pump
Originally from England, Sam worked in the IT industry for sixteen years before changing careers so that she could help people feel better. Her knowledge of the many benefits of exercise including stress relief, improved sleep and weight loss as well as her passion for fitness led her to becoming a Personal Trainer and Pilates Instructor.
'As we all have different experiences, helping my clients to enjoy exercise and recognise that it is always possible to move forward in some way is my goal. I challenge my clients to dare to be better and stonger so that they can enjoy life to its fullest'.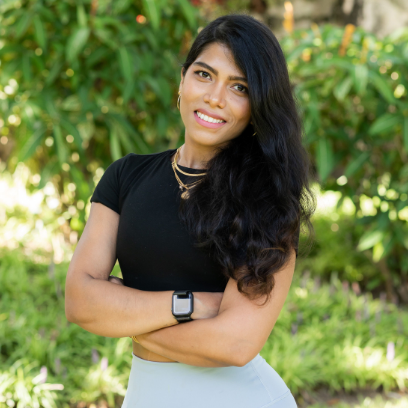 Amie Rodriguez
Personal Trainer & Group X Instructor
292-8357
[email protected]
Personal Trainer & Group Exercise Certifications:
NASM Certified Personal Trainer
Level 3 & OPT Certificate in Personal Training
Level 2 Gym Instructor
Kettlebell, HITT, Group Cycle and Supple Strength
Fitness has been one of the greatest motivators of my life, ultimately shaping me to be the best version of my self.
As a teenager, I suffered from obesity and severe food disorders which led to Anorexia Nervosa. While struggling to cope, I slowly understood the importance of self-love by building a healthy relationship with food and fitness. My past experiences help me recognize my client's needs and to support them mentally while helping others to be the best versions of themselves in achieving their goals - this is the most exciting challenge that keeps me going.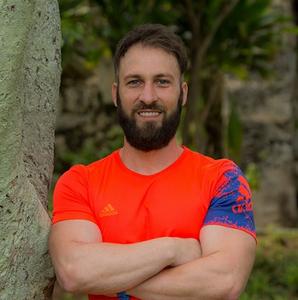 George Moroianu
Personal Trainer and Group X Instructor
295-3008
[email protected]
Credentials:
Personal Training Certification
TRX Instructor
Group Cycle
BOSU 3D Extreme Certified
As the newest member to the Court House personal training team, George's goal is to help members transform their health and lives by discovering the amazing world of fitness.
Following a 15 year football career, George was inspired by his uncle, a professional bodybuilder to pursue a career as a Personal Trainer and Fitness Instructor. Over the last 4 years George has continued to increase his knowledge and qualifications and welcomes the opportunity to share his experience and passion with others.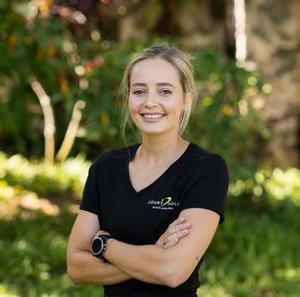 Nat Rood
Personal Trainer and Group X Instructor
292-8357
[email protected]
Credentials:
Precision Nutrition Level 1
Kettlebell Fundamentals
Certified Spinning Instructor
Certified Step Instructor Level 1
Personal Trainer NASM Level 1
Certified Group Fitness Instructor
I have been working out at Courthouse ever since I moved to the island in 2017. Health and fitness have always been a big part of my life. I love helping others transform their lives through fitness! I enjoy working with beginners and those who have failed in the past as I was once in their shoes. Everyone's fitness experience should be accessible and enjoyable whilst being tailored to measurable and realistic goals. I believe that fitness should always be balanced with an individual's lifestyle to remain sustainable.
The fitness journey can be a bit overwhelming and daunting with so many "do's" and "don'ts" however I believe that there is an alternative that's not a fad but a long-term transformation that will naturally lead to a healthier and happier lifestyle. I want to share my knowledge and workout programs to ensure that regardless of one's ability, my workouts can be used to support a healthy lifestyle. I aim to optimize the time I have with each of my clients to achieve maximum results.