Pilates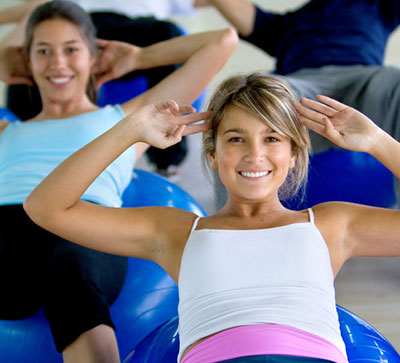 Each class will work to balance all muscle groups' strength and flexibility, with emphasis on challenging the core muscles with each movement. This mat-based workout is designed to develop leaner, longer-looking muscles, establish core strength and stability and heighten mind-body awareness. Light equipment will be incorporated.
Power Yoga
This Power Yoga class will tone and strengthen your body, clear your mind and leave you with a sense of accomplishment and empowerment. The dynamic mix of sweat and spirit that is cultivated in a Power Yoga class will challenge you to step up to your edge, and unlock your hidden potential for achieving authentic personal power.
Energizing Yoga Flow
Start your day with intention and focus. Wake up your body with a smooth and integrated stretching routine, which can sharpen focus and calm your mind. Those who feel creaky, or just sore from a workout the day before, move fluidly through a practice to check in with yourself and gently release any stiffness and tightness in your body. Slowly stretch in all directions, moving with your breath so you can begin your day on the right foot.