Personal Trainer & Group X Instructor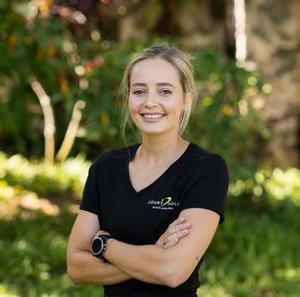 Email: [email protected]
Credentials:
Precision Nutrition Level 1
Kettlebell Fundamentals
Certified Spinning Instructor
Certified Step Instructor Level 1
Personal Trainer NASM Level 1
Certified Group Fitness Instructor
I have been working out at Courthouse ever since I moved to the island in 2017. Health and fitness have always been a big part of my life. I love helping others transform their lives through fitness! I enjoy working with beginners and those who have failed in the past as I was once in their shoes. Everyone's fitness experience should be accessible and enjoyable whilst being tailored to measurable and realistic goals. I believe that fitness should always be balanced with an individual's lifestyle to remain sustainable.
The fitness journey can be a bit overwhelming and daunting with so many "do's" and "don'ts" however I believe that there is an alternative that's not a fad but a long-term transformation that will naturally lead to a healthier and happier lifestyle. I want to share my knowledge and workout programs to ensure that regardless of one's ability, my workouts can be used to support a healthy lifestyle. I aim to optimize the time I have with each of my clients to achieve maximum results.