Using lockdown as as period to build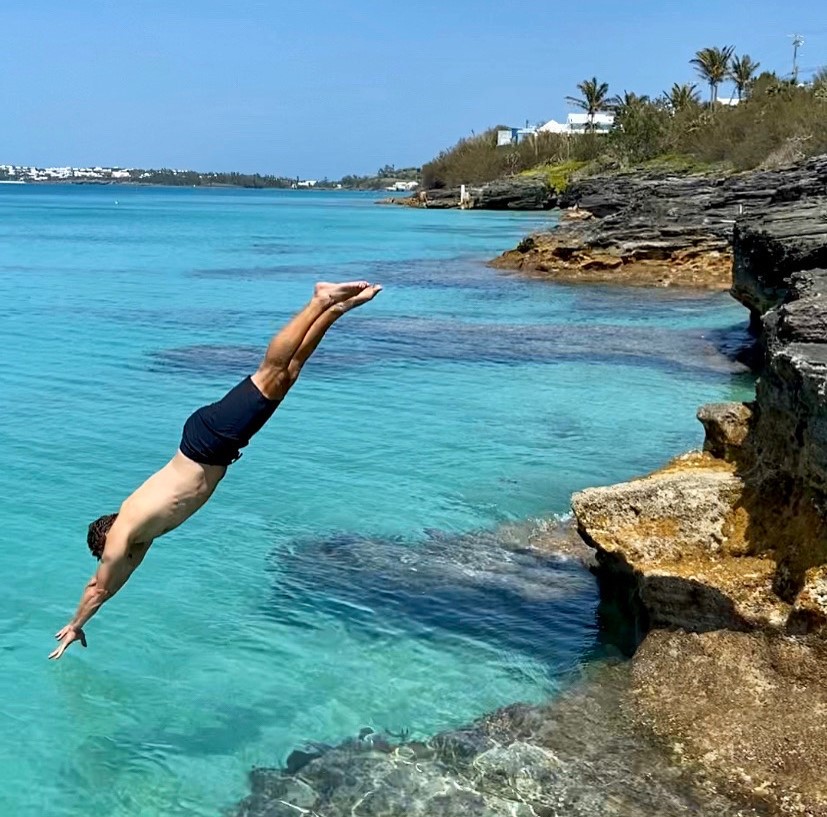 Brandon is always a source of positivity, has a calm nature and radiates good vibes. There is no surprise that he used this opportunity to build. From personal finance restructuring to experimenting with a sharp diet championed by Tim Ferriss, he's done quite a bit.


How did you keep yourself mentally and physically fit during shelter-in-place?

During the initial phase of shelter-in-place I read everything I had pushed aside or had half-finished to date. As the order continued I turned my attention to personal finance, taking educational classes on portfolio development, which lead me to restructure our savings/investment plan, as well as taking advantage of the lower interest rates. Physically I've been working on my home yoga practice as well as taking online classes with more regularity.

What object(s) in your house have you used as fitness equipment?

There's an empty bicycle rack outside of my house that I've used for inverted rows. I'm decently stocked with home gym equipment and have a fiance who is hyper-motivated to stay in shape so there's no lack of drive here. Just kidding, we sit around most days eating Cheetos and binging on Netflix.

If you taught classes, what have you learnt about virtual classes?

Lighting and camera angle are everything. Additionally, we could use a full time moving crew to help us with the couch, table, chairs, books, blankets, etc that need to be moved before and after each class.

What was the hardest thing about shelter-in-place for you?

Small talk with my fiance.: "How was your day? Same as yesterday? Ya, me too."

What is the first thing you are going to do at the gym when it opens?

Most likely I'll instinctively attempt to give everyone a big hug or high five, which in all probability will be rejected with an awkward laugh and smile. PSA we need to do away with the elbow bump ASAP, there's no room for that in humanity. In all seriousness, I'm missing my teammates and our members. Access to the squat rack, pull up bar and stationary bike will be nice to have once we're back to it too.

What new habits have you created?

I've been following the Slow-Carb diet from Tim Ferriss - I highly recommend it. The gist is minimal carbs and similar meals throughout the course of the week. Pretty boring right? But, there's an ultimate kicker - A CHEAT DAY. In other words, I spend Saturdays eating whatever's left of the Cheetos and binging on Netflix - have you seen The Outer Banks yet?! It's gold.

What new courses have you taken during the pandemic?

I enrolled in Laughing Lotus' (NYC based studio) bridge to do their sequencing, which became a very eye-opening experience. You may have noticed, if you've been taking our yoga classes through Court House Live, a layering of postures over three rounds, as well as a few other new tricks, which are all part of Lotus theory. It was a cool class, there were 60+ people from all over the world on 25 hours of Zoom calls, so, we had plenty of time to get to know one another and to share/learn about others experiences during this crazy pandemic.

When you can travel off the rock again, where will you travel?

Martha's Vineyard - aka home. Honestly, Bermuda has been a good place to ride out this storm, considering much of the US has been hit particularly hard. And, with our beaches and golf courses now re-opening, I'm hitting the links and swimming with every opportunity I can find. I look forward to catching up with everyone very soon!!

Until then, I'm off to Port Royal.