Top class picks to raise your heart rate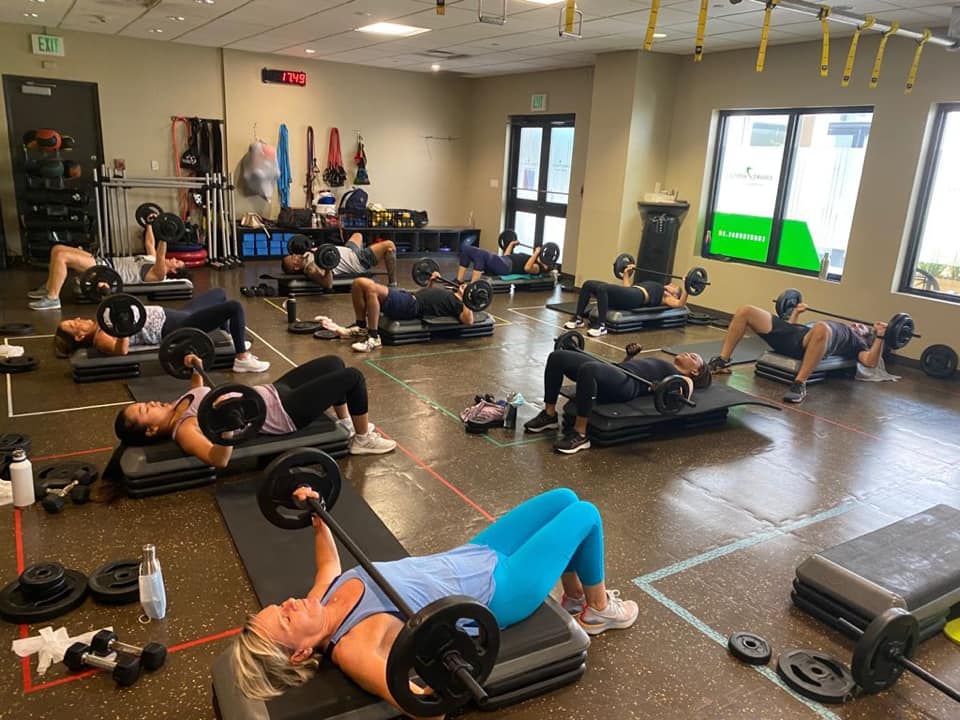 Whenever you can squeeze in a heart-thumping class, it's a win. During exercise, your heart and breathing rates increase allowing more oxygen to travel from the lungs to the blood and muscles.
We now have up to 65 classes on the weekly schedule. If you're looking for high-energy classes that are short but intense and will ramp up your heart rate, these classes are worth checking out.
Rowing
Technogym's SKILLROW machine has changed indoor rowing. It has created a new type of group class at Court House. This engaging experience motivates members by setting up individual and group scenarios that mirror reality while tracking performance data on a large screen at the front of the class. Sam, George, and Mara run classes throughout the week and it's worth securing a seat.
Pump It Up
Pump It Up has been going strong for a few years now and is led by Mara who is a charismatic fitness expert who knows how to get members fired up. This is a group barbell class that challenges most of your muscle groups and uses high rep sequences to boost your endurance and speed up your metabolism.
HIIT
If you're looking for a guaranteed way to stretch your aerobic potential and strength, then step into our HIIT class. George takes no prisoners in his approach to challenge each member to improve core strength and endurance through high-intensity cardio bursts and strength training.
Ultimate Kettlebell
Last but certainly not least is our Ultimate Kettlebell class. It is so popular that it has become a movement of its own. Even though it's fun don't be fooled - this class is hard work. Through functional and compound exercises, multiple muscle groups are pushed to their limit by forcing you to develop the strength needed to keep up. Not only does this class keep your heart rate up at a great pace but it is excellent at burning calories and toning your muscles as you perfect your swing.


So, what did you decide on?