The Week Ahead - Monday, May 11th - 15th, 2020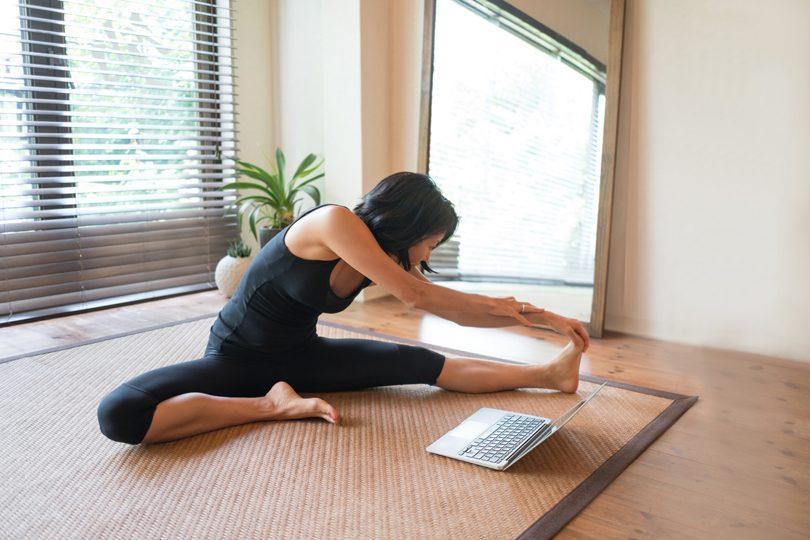 We hope you're having a great start to the weekend and are feeling a bit lighter knowing that the phased approach to reopening Bermuda was outlined by the government. Since being closed, we have still offered virtual classes to our members and are preparing for a smooth reopening of the facility when permitted to do so.

In the meanwhile, stay safe and keep fit through daily fitness activities, however small, and by joining our daily virtual fitness classes accessible through Gigasports. The schedule at a glance for next week, Monday, May 11th - 16th, 2020, has a lot to offer and is listed below.
Virtual Classes
Monday, May 11th, 2020
To the Barre with Megan - 8:00 am (60mins)
HITT Calorie Killer with George - 12:00 pm (60 mins)
Candle Lit Quarantine Yoga with Brandon - 6:00 pm (55 mins)
Tuesday, May 12th, 2020
HITT & ABS with Megan - 8:00 am (60mins)
Cardio & Core with George - 5:30 pm (60 mins)
Wednesday, May 13th, 2020
Pilates with Sam - 1:00 pm (60 mins)
To the Bare with Megan - 5:30 pm (55 mins)
Thursday, May 14th, 2020
Bodyweight Blast with Megan - 8:00 am (60 mins)
Ultimate Tabata with George - 1:00 pm (60 mins)
Peaceful Pilates with Sam - 5:30 pm ( 55 mins)
Friday, May 15th, 2020
Fit Happens with Megan - 12:00 pm (55 mins)
Legs on Fire Friday with George - 12:00 pm (55 mins)
Curbside Pickup at Ani's
If you're itching for beauty products for both women and men, check out our sister company, Ani's Nail & Beauty Lounge, for a range of Circadia beauty products, luscious Lycon wax, eye-popping nail polishes, cuticle oils and lots more exciting items to keep you fresh.
Ana will be at Ani's from 12 - 3 pm each day to take orders and prepare bags for pickup. All you have to do is simply use the online shop at www.ani.bm , email or call to put your order in. You can reach the spa on 292-0700 during 12 - 3 pm or contact Ana directly on her cell phone on 505-5779 or email [email protected] if you have any questions.
Let's #choosebda and support as many small businesses as we can through these tough times.
Shop online now: https://bit.ly/2WHjCwj
Court House Squash on Instagram
Melina is always looking for new ways to build the squash community in Bermuda. She is charging forward with this mission and will now be posting frequent squash content on a new Court House Instagram channel. You can keep up with her by following @courthousesquash. Show her some love and follow the journey as she builds this out over the coming weeks.