The SKILLROW will blow your mind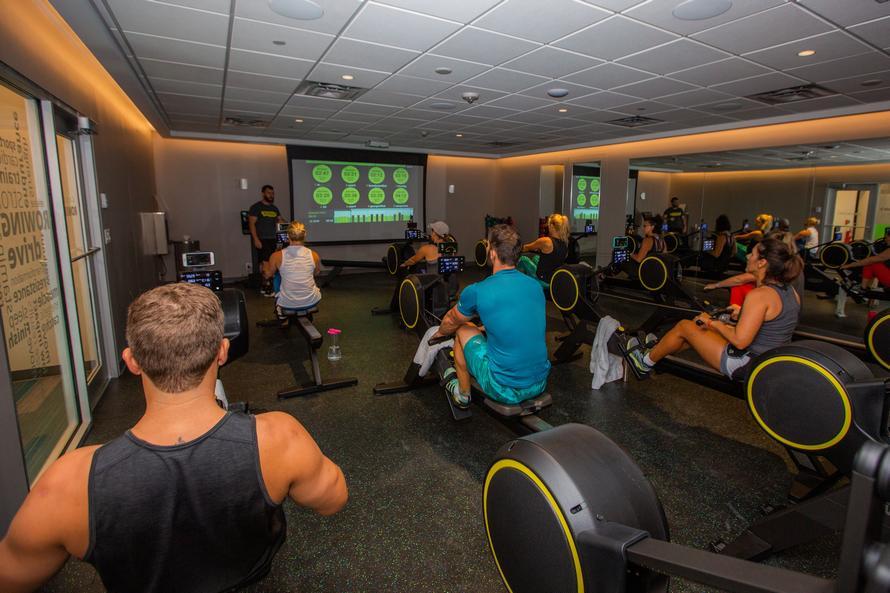 The SKILLROW machine is at the forefront of sports equipment innovation and makes the perfect fit for our progressive vision.
As the SKILLROW was designed in collaboration with Technogym, Olympic athletes and academic research institutes, the bar has been set at the highest for standards for athletic performance training. We're proud to bring this quality of equipment and training to our facilities.

Unlike alternative gym-based rowing machines, Technogym's research and development team and researchers at Loughborough University have created the first indoor rowing machine that offers the same sensation as water rowing. This feature is referred to as 'AQUAFEEL' and it allows the SKILLROW to follow the natural curve of the stroke in the water. This breakthrough provides great value for professional athletes and reduces back strain while improving the overall rowing experience for gym-goers.

Technogym believes the SKILLROW is 'leading the race in a connected world.' Like other connected machines that we carry by Technogym, the SKILLROW is kitted out with Wi-Fi, Bluetooth and ANT+ connectivity to the machine and associated apps. The connectivity will provide a rich and futuristic rowing experience for individuals and groups and will offer competitive and practical performance data.

Sign up for one of our indoor rowing classes and experience the future.