The Platinum Group Squash Series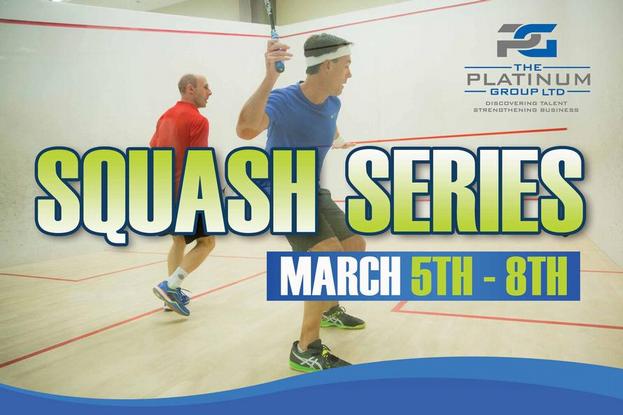 We are excited to team up with The Platinum Group for the second annual Squash Series designed to expose youth and adults to squash. The Platinum Group Squash Series will run from March 5th to 8th and is set to be an action-packed week of squash activities. During the week, there will be free coaching sessions for beginner to advanced players, a Team Tournament, a Junior Squash Open and a pro exhibition game.

Court House Squash Coaches Colin Whitney (2009-2010) and Colin White (2010-2012) will be visiting the island to take part in the exciting tournament with current Squash Coach, Kristen Johnson, and BSRA Director of Squash, Patrick Foster. Free clinics will run daily throughout the week and will prepare youth for the Junior Squash Open and adults for the Team Tournament.

With sponsorship from The Platinum Group, eight boys and eight girls will have the opportunity to compete in the Junior Squash Open for prizes with the runners-up receiving free squash lessons.

If you would like to enter the Team Tournament, you can download an entry form below by clicking 'Download File' or pick up a physical copy at the reception desk of both locations. For more information, please email Kristen Johnson at [email protected] or call on 292 8357.

We look forward to seeing you on the courts.
Download File