Reflective vibes from Melina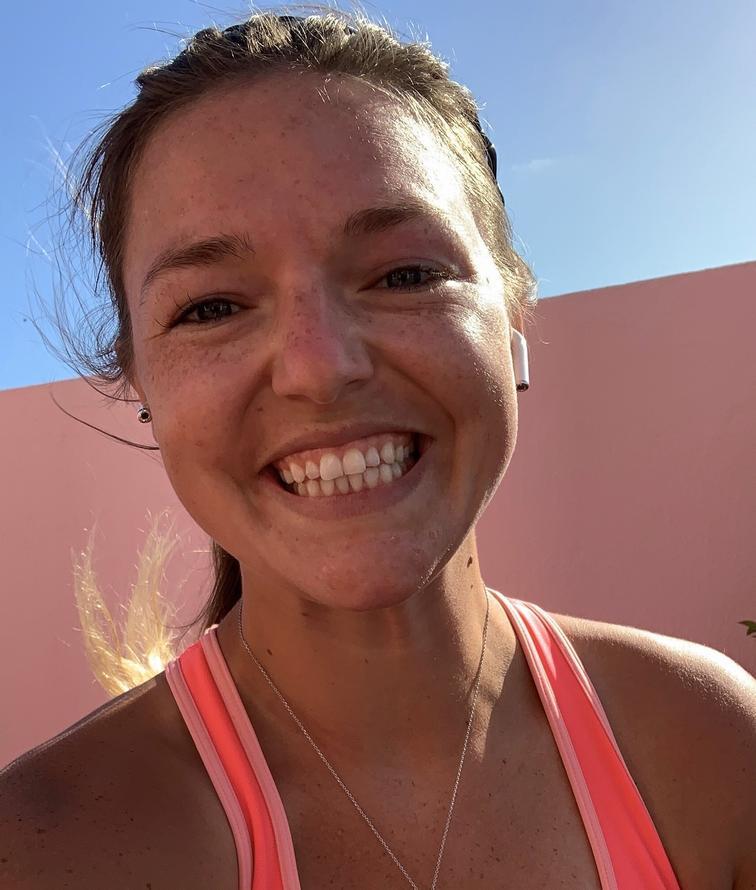 The lockdown period has impacted us all quite differently, some negatively, some positively. After hearing what Melina had to say, I think we could apply her methodology to our own lives when thinking about a sport or professional practice that has formed our identity.
"This may surprise many of you, but since Court House has closed, I have not picked up a squash racquet. Initially, I saw this break from work as an opportunity to be super productive in other aspects of my life; but, what I have learned during this period away from the courts - and away from the world we once knew - is that it is okay to slow down. I now have the time to do some of the things that I enjoy that don't necessarily fit my narrow definition of 'productive.'
I have spent a lot of my time during lockdown sitting in the sun and reading for pleasure. I have spent time on video chats with loved ones. I have rediscovered my love for running - an activity that rarely fits into my squash training regime.
*Side note: I highly recommend the Mindfulness Guided Runs on the Nike Run Club app.
My life will always include squash, and I am just as excited to get back on the court as the next person. However, I have never taken a break from squash. From juniors, to college squash, to the pro circuit, to full-time coaching (while still competing), squash has defined my life in a massive way.
While it is great to be hitting a squash ball against a wall at home, it is equally great to take a break. Giving yourself what you need in this time is what will have you coming back to the courts the best player you can be.
That said, I am seriously missing the amazing faces I was once blessed to see every day! I am so grateful for great people I have met in Bermuda: the members of Court House; the members of the Bermuda squash community; and, especially, my wonderful coworkers.
So I hope to see everyone back at the gym and on the courts soon (fingers crossed!); and whatever physical, mental, emotional shape you find yourself in, we will be here to support you in all the ways we know how.

Stay safe everybody!"