Megan is jumping into Phase 3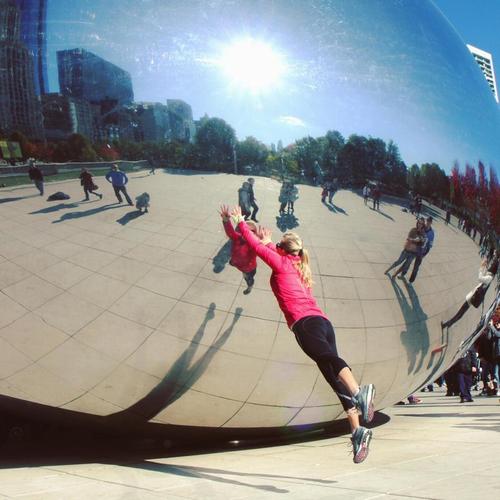 If you know Megan, you will not be surprised that her time spent during the lockdown was productive and involved a lot of fun. From studying Sports Nutrition Coaching to pumping iron with champagne bottles, she's sharper than ever and ready to jump into Phase 3. Check out what she's been up to.
How did you keep yourself mentally and physically fit during shelter-in-place?
The online classes have been great. It's been so good to keep in contact with our members and to workout with everyone is definitely a highlight of the past two months. Other than the classes, I've been running and, now that it's warmed up, started swimming too. I feel like I used the time wisely. Before shelter-in-place there was always something I'd like to do but didn't necessarily have the time. For instance, trying new recipes or getting my nose stuck in a good book... and then there's the studying bit too. I'm currently studying Sports Nutrition Coaching and loving it!
What object(s) in your house have you used as fitness equipment?
My favourite and most used equipment has been a backpack filled with potting soil. Champagne has also been very handy - those bottles can get pretty heavy.
If you taught classes, what have you learnt about virtual classes?
People are resilient! I noticed how positive people were: making the most of a situation even though it's tough being stuck at home. I'm so proud of our members staying fit and healthy!
What was the hardest thing about shelter-in-place for you?
Knowing I couldn't fly out to my family.
What is the first thing you are going to do at the gym when it opens?
I'm going to spend quality time at the squat rack.
What new habits have you created?
Savouring my first cup of coffee instead of chugging it on the go (for those of you who know me - you know how I feel about coffee; for those who do not know me - coffee is life!)
When you can travel off the rock again, where will you travel?
So many places I'd like to go but first and foremost, I'd love to visit my family.