Meet Stephanie & Join Her Holiday Classes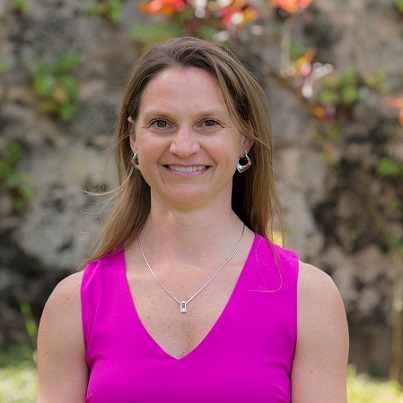 Stephanie's passion for fitness started at the age of 7. Growing up with dyslexia, Stephanie realized she wasn't the average person. While academics seemed easy for most children, they seemed more of a challenge for Stephanie, but pursuing her strengths in the arts and fitness really helped her. She was fortunate to have a school teacher who started a small running group at the elementary school she attended. This is where Stephanie found her first love for fitness. This special teacher encouraged the students to look at and improve their strengths and then their academics would follow. Knowing she may never be the fastest or an Olympian, Stephanie found the benefits of physical activity helped her focus and cope with daily school challenges.
Over the years, Stephanie has continued to keep fitness and a healthy lifestyle as part of her daily routine. This has allowed her to achieve her own personal career goals and finds fitness helps her mentally with everyday stresses. After completing a degree in Interior Design, she set her sights on a Commercial Design career, which brought her to Bermuda several years ago. When Steph is not working her full-time job or teaching spin at Court House, she volunteers as a track coach and enjoys mentoring young athletes in the Special Olympics.
In 2016, prior to becoming a member of Court House, Stephanie assisted Richard with completing the interior design fit out for our West location. While working closely with Richard and while completing the fine touches to the new spin cycle studio, Richard suggested she should teach spin. With a little convincing, Stephanie was hooked and decided to become a group certified spin instructor. Ever since, Stephanie has loved spinning and teaching the class for years!
"I believe a healthy lifestyle is one's own personal journey, having fitness as part of your lifestyle is one of the best investments you can make for yourself. It's not what you do, it's what you do for yourself that matters. You deserve to live your best life!" Steph also enjoys a nice glass of wine every once in a while.
Please join Stephanie over the holidays as she will be teaching Group Cycle Connect Classes (spinning) at our West location on the following dates:
Friday November 11, 9:00 A.M. 55 minutes
Saturday December 24, 9:00 A.M. 55 minutes "HoHo Sleigh Ride'
Sunday December 25, CLOSED
Monday December 26, 9:00 A.M. 55 minutes "ATE too Much"
Tuesday December 27, 9:00 A.M. 40 minutes
Sunday January 1, 9:00 A.M. 55 minutes
Monday January 2, 9:00 A.M. 55 minutes