Leana powered through Comrades Marathon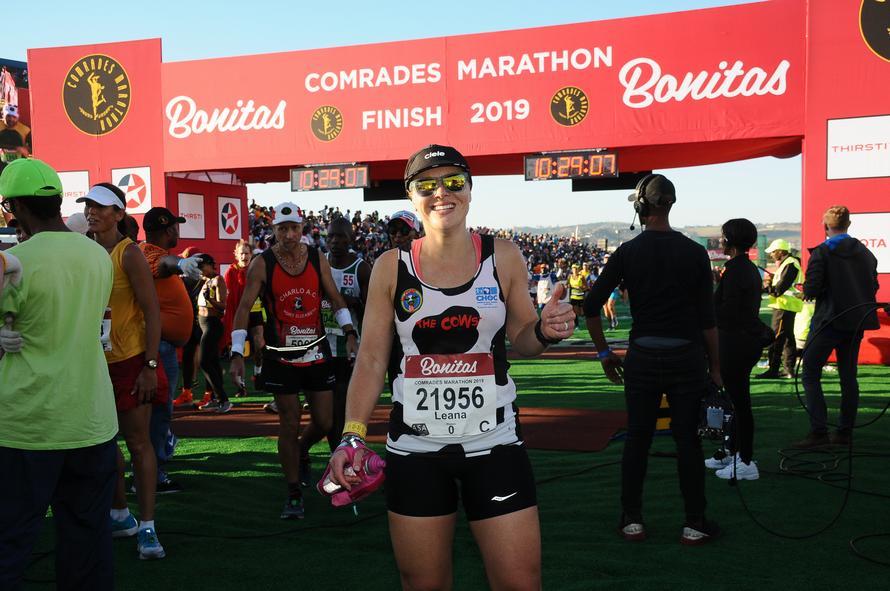 Over the summer a fearless Court House member, Leana Joubert Coetsee, powered through the Comrades Marathon in South Africa. We were fortunate to ask her a few questions about her experience running the world's largest and oldest ultramarathon race.

The Comrades Marathon is an ultramarathon of approximately 89 kilometres (55 mi) which is run annually in the KwaZulu-Natal province of South Africa between the cities of Durban and Pietermaritzburg. Athletes have 12 hours to complete the race with five cut-off points along the route.

What does the 2019 Comrades Marathon mean to you?

The slogan for the 2019 race is "Sizonqoba" a Zulu word which translates to "together we triumph." It is all about the camaraderie of the people you run with and the people who support you along the way. The race offered me the opportunity to support a worthy cause. I decided to run for a charity called CHOC - Childhood Cancer Foundation South Africa and I am truly grateful for everyone who supported the fundraising efforts.

How long have you been preparing for it?

I started my official training plan in January 2019. You need to run a sub 4 hour 50-minute marathon to qualify. I qualified with the Philadelphia Marathon in November 2018.

What has been your training plan?

I ran 4 times a week with an average distance of about 80 to 90km's per week. In addition to that, I did strength and mobility exercises and spinning classes 2 to 3 times per week.

What was the hardest part of the race?

The elevation gain and more specifically, Polly Shortts! Polly Shortts is an extremely challenging 1.9km long hill that only the elite runners seem to be able to run. It might be "runnable" if not for the fact that you only reach it at the 79km mark. The total elevation gain on the race was 1781m. The first 42km is a constant climb and the toughest ultramarathon I've ever done.

What advice do you have for members who are working towards a big challenge?

Your body can achieve much more than you think it can. Not all days are created equally and you will have setbacks. The important part is to learn how you deal with those setbacks and believe in yourself.