Four reasons to play squash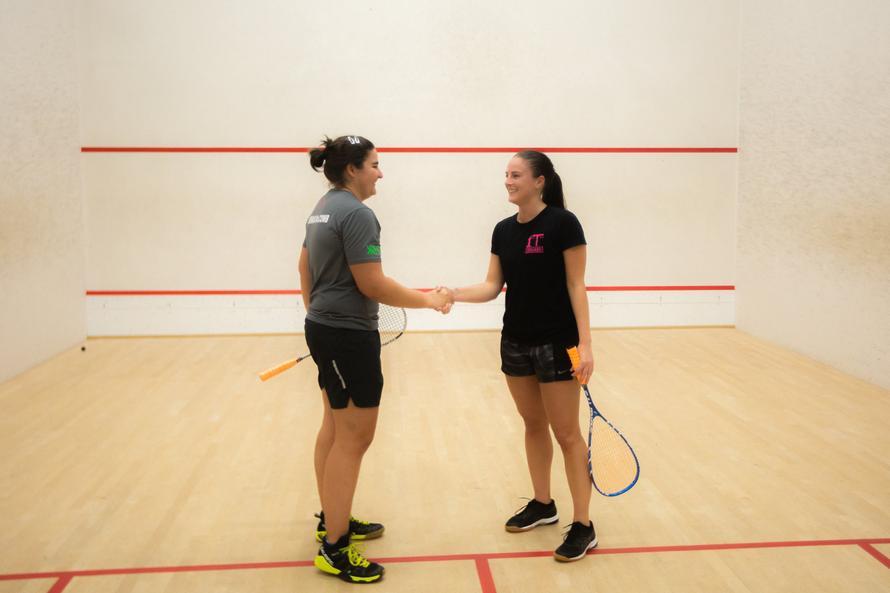 This month we're raising awareness about squash. The agility, flexibility, cardio and muscular endurance it takes to play this game makes it the healthiest sport in the world. Other sports that rank highly are rowing, swimming and cross country skiing.
Even though there's a lot more, here are four benefits of the sport:

1. It's open to all

A great benefit of squash is that it's a widely accessible sport. The simplicity of a racquet, ball and a court, make it a popular and inexpensive sport. In addition to this, it can be enjoyed by the young, old and in-between. At Court House, access to the courts and weekly clinics are a major perk of the membership. There are a variety of programs, clinics, individual and lesson packs with our squash coach, Melina Turk.

2. Improves focus and concentration

Throughout the game, you're solely focused on the ball. Squash is referred to as a 'thinking man or woman's game' as it requires an excellent strategy to outclass your component. The ability to focus while you're in a stressful or competitive scenario is a great skill that can be applied to all areas of life.

3. Great for your heart

Squash has been credited as a great sport to play to reduce high blood pressure and minimize heart disease. As a fast-paced sport, you have no choice but to jump, skip, sprint, stretch and leap to participate successfully. By doing this, your heart rate will be kept up at all times constantly pumping blood around the body, supplying oxygen to your muscles and generally improving your stamina and cardiovascular strength.

4. It's a social game

As a two or four-player game, you're always in the company of others. Like Court House, most indoor squash courts have the magic to develop a community of people who love squash. Friendships develop and great bonds are formed on and off the courts. We're happy to share that the squash crew at Court House are a friendly bunch. Introduce yourself and get involved in the action.