Court House COVID-19 Closure Notice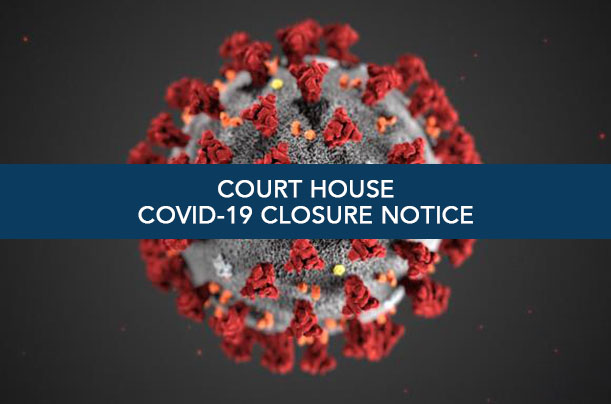 In line with recent Bermuda Government advisories, we are sorry to inform you that we will be closing both locations at 5pm today, Friday, March 20th.
We will continue to communicate with you through email and social media, to keep us connected. We will assess the situation daily and reopen based on the recommendations of the Bermuda Government and health care professionals.
We apologize for all the inconvenience this may cause, but the health and safety of our employees and members are of the utmost importance.
We wish you and your family well at this time.
For further information on Coronavirus (COVID-19) please visit the following Bermuda Government website: https://www.gov.bm/coronavirus
The Bermuda Government Hotline for Coronavirus (COVID-19) is 441 444 2498.